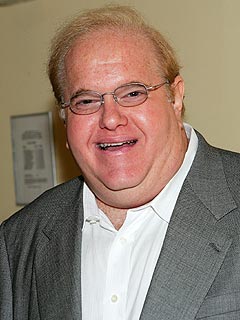 Lou Pearlman was best known in the 1990's for helping to launch two of the most popular boy bands, the Backstreet Boys and 'N Sync. What people did not know at the time was that Pearlman had also launched a Ponzi scheme and for twenty years would convince banks and individuals to invest in fictitious companies.
The Scam:
After Pearlman's blimp business failed to take off, he was captivated by the success of a band that stole the spot light in the 1980s and 1990s, New Kids on the Block. Pearlman abandoned the blimp business and began searching for his own teen heart throbs. He brought together the top male singers he could find and started the boy band Backstreet Boys. After instant success Pearlman started another boy band 'N Sync. After proving to be a worldwide success, investors were eager to share in the wealth Pearlman had created.
Investors were brought backstage to meet the successful boy bands and were instantly attracted to their success. The success of 'N Sync and the Backstreet Boys was real, but the companies people were investing their life savings in were not. For twenty years Pearlman worked as a con artist encouraging investors to invest in Trans Continental Airlines Travel Services Inc. and Trans Continental Airlines Inc., two fictitious companies that existed only on paper. In order to make his schemes appear legitimate to investors, Pearlman created a fictitious airline company, a fake German bank, and a fake Florida accounting firm.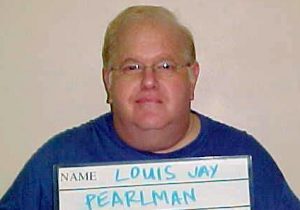 In 2007 Pearlman came under investigation. Pearlman originally told Florida state officials that the money was invested into a company called "German Savings." Unable to locate such a company, Florida state officials began searching for the accounting firm that prepared Pearlman's financial statements. Officials traced the records to two addresses. The first address was in South Florida, where no such firm existed. The second location shared the same address as the fictitious "German Savings" company in Germany. This address was tied to a remote answering service that was paid for by the investors.
The Damage:
According to the Florida Office of Financial Regulation, at the time of Pearlman's investigation he owed his investors $96 million, but had less than $15,000 in the bank. The investigation found that Pearlman's records neglected to show the more than $38 million he had withdrawn for himself and his companies.
The Outcome:
While under scrutiny, Pearlman fled the United States claiming to be in Germany on tour with his latest band. The FBI caught Pearlman not long after he had been expelled from Indonesia. In 2008 Pearlman plead guilty and was charged with conspiracy, money laundering, and false bankruptcy proceedings. He was sentenced to 25 years in prison with a projected release of March 24, 2029. Pearlman died in federal custody in 2016.
Back to Crime Library
---