Crime Museum is now closed

The Crime Museum periodically hosts temporary exhibits. We determine the subject matter based on current topics or events and/or partnerships with other organizations.
Ivory, Tortoise Shell & Fur:
The Ugly Truth of Wildlife Trafficking
June 2015 – September 2015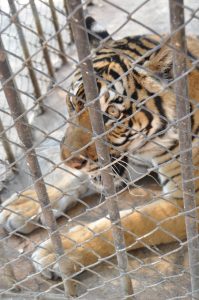 From capture to trade, there is an international crisis concerning protected species in the wild. Poachers are abusing and killing innocent creatures and turning their fur, bones, or shells into products such as purses, medicines, and jewelry. Consumers may not be aware that these products are illegally manufactured — keep yourself informed.
This exhibit is made possible by collaborated efforts from the following organizations: Freeland Foundation, International Fund for Animal Welfare, INTERPOL, Kashmir World Foundation, U.S. Department of State, U.S. Fish & Wildlife Service, WildAid, Wildlife Trust of India, and Youth Environmental Programs. Illegal wildlife trafficking is a multi-billion dollar a year industry and has recently been linked to funding various terrorist organizations, threatening national and global security. Through an Executive Order, President Obama has convened a task force to address ongoing challenges in illegal wildlife trafficking.
If you have a temporary exhibit that you would like to showcase, please email artifacts@crimemuseum.org.
Other Resources