Corporate Partners

Much has happened in the world of replicating skulls and skeletons since Bone Clones, Inc.® began in 1993, but the one thing that hasn't changed is their commitment to accuracy and quality. In their first year of business they coined the phrase "virtually indistinguishable from the original" and it remains their motto. When they started "cloning from real to resin," many wondered whether replicas would be accepted because they would not look "real." They commented that the few zoological replicas available were not convincing and broke easily. That became their first challenge: to make a reproduction so faithful to the original that it was, in fact, difficult to distinguish between them. At the same time, the reproduction must be durable. Many years later they are pleased that Bone Clones® (the brand) has become so well accepted that their replicas are used regularly in a variety of educational disciplines from anthropology to zoology. Bone Clones made their donation to the Crime Museum to honor the memory of Karen Ramey Burns, Forensic Anthropologist and trusted and valuable consultant to Bone Clones in the area of anthropology, human anatomy, identification of human remains, who passed away last January. Karen did so much difficult work in places like Kosovo, Guatemala, Colombia – helping local residents of those and other countries identify their disappeared and deceased. She is greatly missed by her colleagues, and the Crime Museum is thankful for both the donation and Karen's contribution to her field.



Nasco was started in 1941 by a vocational agriculture teacher. He developed several teaching aids to use in his vocational agriculture classes…teaching aids that were not readily available from any other source. This simple act of filling a classroom need with an appropriate product was to become a way of life for Nasco in years to come. Located in Fort Atkinson, Wisconsin, Nasco is comprised of a central office, warehouse facilities, production facility (biologicals and educational kits), and plastics manufacturing plant. Nasco's 22 different catalogs offer over 80,000 unique products to meet the needs of teachers in 14 different educational subject areas, farmers and ranchers, and industry. In addition to serving customers in all 50 states, Nasco's unique blend of products for education, health care, agriculture, and industry appeals to customers in over 100 countries. Their mission is to provide customers with the best in quality, personal service, and affordably priced products. Nasco's mail-order catalogs offer a convenient, inexpensive way for individuals in education, health care, agriculture, and industry to shop for the items they need.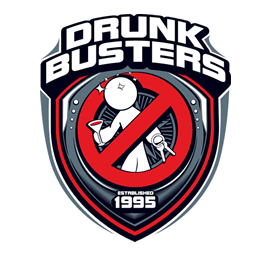 In 1995, Curt Kindschuh started Drunk Busters of America. Curt and his staff have now worked with over fifteen-thousand customers in 65 countries. Kindschuh worked in law enforcement for 18 years, and in 1993 was recognized in the Wisconsin Law Enforcement Officer of the Year Awards for his creative approaches to crime prevention. He was one of the first Drug Abuse Resistance Education (D.A.R.E.) Officers in Wisconsin, and worked for 4 years in 23 schools as a D.A.R.E. Officer. He started the "Shop With a Cop" program, which has since been duplicated in others areas of the United States, and also was a bicycle safety officer. A volunteer with Mothers Against Drunk Driving (MADD) from 1990-2002, he worked full time as the Wisconsin State Executive Director of MADD from 1994-1997. Additionally, for 4 years he was a part-time instructor for the Group Dynamics Traffic Safety Program, which is mandatory for 1st time convicted drunk drivers in Wisconsin. Until his commitment to Drunk Busters of America forced him to cut back, he also taught criminal justice classes at a local college. Curt knows and understands impaired driving. He has arrested drunk drivers, investigated fatal crashes, counseled convicted DUI offenders and worked as an advocate for victims of impaired driving crashes. Curt completed the National Highway Traffic Safety Administration (NHTSA) certified DWI Detection and Standardized Field Sobriety Testing course, and he is the designer and patent holder for Drunk Busters Impairment Goggles, used worldwide in the fight to stop impaired driving. Curt was a member of the Driving School Association of the Americas (DSAA), American Driver Traffic Safety Education Association (ADTSEA), the Wisconsin D.A.R.E. Officers Association, and the National D.A.R.E. Officers Association. He is a member of the International Association for Driver Education, and he has established a reputation as a creative, innovative, passionate visionary in impaired driving education. Curt has presented at over one-hundred state, national, and international conferences and for hundreds of school districts, universities, and other safety organizations. In February 0f 2012, he was a featured guest on American Heroes Radio. He is now booking appearances for 2012 and 2013.



Cross Match Technologies, Inc. is a leading provider of high-quality interoperable biometric identity management systems, applications and services. Our global presence combines innovative products and services with a continuing dedication to customer support and social responsibility. Founded in 1996, the company's offerings include a wide range of multimodal biometric solutions, which are used to capture and process the unique physiological characteristics of individuals to verify their identities-protecting and securing people, property and privacy. Current offerings include, Fingerprint and palm scanners; Facial capture software; Iris capture devices; Multimodal jump kits; Document readers; Enterprise and application software; and related services. With more than 10,000 customers worldwide in a variety of vertical markets including national and local governments, law enforcement, transportation, critical infrastructure, financial services, education, healthcare and other commercial enterprises, Cross Match products are installed in over 80 countries.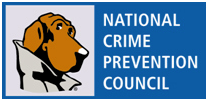 The National Crime Prevention Council's mission is to be the nation's leader in helping people keep themselves, their families, and their communities safe from crime. To achieve this, NCPC produces tools that communities can use to learn crime prevention strategies, engage community members, and coordinate with local agencies, including, Publications and teaching materials on a variety of topics; Programs that can be implemented in communities and schools; Local, regional, and national trainings; Public service announcements broadcast nationwide starring McGruff the Crime Dog; Support for a national coalition of crime prevention practitioners. Now, after more than 30 years, its recognizable icon McGruff the Crime Dog® is recognized by 83% of Americans and 90% of children listen to his helpful advice. Together with a vast network of more than 4,600 local and state law enforcement agencies, McGruff costume portrayers, local community groups, foundations, and corporate partners, NCPC makes an impact on personal and community safety. That's a lot of people who know how to "Take A Bite Out Of Crime!"


The National Center for Missing & Exploited Children (NCMEC) is a private, (501)(c)(3) nonprofit organization which was created in 1984. The mission of the organization is to serve as the nation's resource on the issues of missing and sexually exploited children. The organization provides information and resources to law enforcement, parents, children including child victims as well as other professionals. In 1984, the U.S. Congress passed the Missing Children's Assistance Act which established a National Resource Center and Clearinghouse on Missing and Exploited Children. The National Center for Missing & Exploited Children was designated to fulfill this role. On June 13, 1984, the National Center for Missing & Exploited Children was opened by President Ronald Reagan in a White House Ceremony. The national 24-hour toll-free missing children's hotline 1-800-THE-LOST opened as well.Today law enforcement is better trained, better prepared and responds more swiftly and effectively than ever before. There is better law and better technology. Parents are more alert and aware. Yet there are still thousands of children who do not make it home each year, and more who fall victim to sexual exploitation.



Incorporated in 1998, The New York City Police Museum is dedicated to preserving the history of the New York City Police Department, the world's largest and most famous police service. The Museum strives to be an accessible resource for all the communities of the city of New York. Through its exhibitions, collections and educational programming, the Museum illustrates how the policies and culture of the NYPD have evolved over time to meet the changing needs of the City. The Museum serves as an educational institution, living memorial, and bridge of understanding between the various communities of New York, the international community and the New York City Police Department. The Police Museum gives visitors an insider's look at the history and traditions of the largest police service in the country and its role in the history of New York City. With artifacts that date all the way back to the Dutch settlers, visitors can discover the impact of the NYPD over the last three centuries. They will find out the reason police precincts around the nation are marked with green lights outside their doors, why officers are called "cops," why their bosses are called "brass" and which came first, the Model T or the Highway Unit? Visitors will hear the moving stories of officers responding to the tragic attacks of September 11, 2001 and learn how the NYPD now works beyond the borders of New York City to ensure the safety of every citizen. They will also view the shields of every officer who lost their lives in the line of duty since 1857, and can contemplate the bravery and dedication it takes to be one of New York's Finest.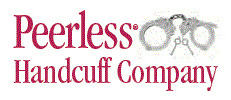 Peerless® Handcuff Company was established in 1914 in Springfield, Massachusetts. Over ninety years later the classic swing through design of the original Peerless® handcuff continues to be an industry standard. James Milton Gill founded the company after purchasing the patent for a new handcuff design that would revolutionize the law enforcement profession. The inventor was George Carney. Carney's innovation was the now familiar swing through self locking handcuff. Unlike other restraints of the day, this design was relatively lightweight and easy to carry. The new style handcuff also gave officers a significant advantage since it was easily applied and effectively restrained both hands. The combination of lightweight and ease of use greatly increased officer and public safety. The new Peerless® handcuff quickly became popular, rendering other types of handcuffs obsolete. Over time, and after the patent expired, the design was copied by most other handcuff manufacturers. Now in its fourth generation, Peerless® Handcuff Company remains a family business committed to producing the finest restraints available. We offer a full range of metallic restraint products and accessories. These products are used by law enforcement, correction and military agencies throughout the US and abroad.



Founded in 1990 by Massachusetts Institute of Technology roboticists, iRobot Corporation designs and builds some of the world's most important robots. iRobot's home robots are revolutionizing the way people clean – inside and out. More than 8 million home robots have been sold worldwide, with the award-winning iRobot Roomba floor vacuuming robot leading the charge. iRobot's combat-proven defense and public safety robots perform multiple missions – on the land and in the water. More than 5,000 have been delivered to military and civil defense forces worldwide, performing thousands of dangerous search, reconnaissance and bomb-disposal missions while protecting those in harm's way. With two decades of leadership in the robot industry, iRobot remains committed to building robots that improve the quality of life and safety standards worldwide.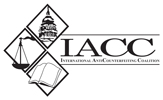 The International AntiCounterfeiting Coalition Inc., (IACC) is a Washington, D.C.-based non-profit organization devoted solely to combating product counterfeiting and piracy. Formed in 1979, today it is comprised of a cross section of business and industry – from autos, apparel, luxury goods and pharmaceuticals, to food, software and entertainment – the IACC's members' combined annual revenues exceed $650 billion.The IACC develops and conducts training for domestic and foreign law enforcement officials, submits comments on intellectual property enforcement laws and regulations in the United States and abroad and participates in regional and international programs aimed at improving intellectual property enforcement standards.



Located in Orlando, FL, Bayshore Interactive, Inc. is a professional managed service provider that specializes in helping our clients implement and utilize the power of information technology, whether it is in their workplace or remote. From network design and computer hardware installation to computer repair, troubleshooting, and security updates, Bayshore Interactive is a premier local IT provider.

For more information on corporate partnerships, please contact Janine Vaccarello at janine@crimemuseum.org or call 202-393-1099.