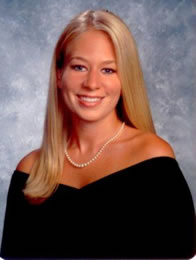 In partnership with Natalee's mother, Beth Holloway, the Natalee Holloway Resource Center (NHRC) launched on June 8, 2010. NHRC focuses on education and crime prevention; it is not a recovery center. In the event that a loved one does go missing, NHRC will provide families with information and resources to assist them in the critical first hours of their search process.
Mission:
The Natalee Holloway Resource Center's (NHRC) mission is to act as a resource center in the areas of missing person(s), traveling safe programs, and educational programs for the youth.
Services:
NHRC provides the necessary information and resources in the following areas:
Crisis Clearinghouse
Provide plan of action for process of assisting missing persons search and recovery
Act as the media liaison; handling press releases and media inquiries
Provide resources: services and products to the families of missing persons
IF YOUR LOVED ONE IS MISSING CLICK HERE!
Educational Programs:
Work with high-school and college campuses throughout the US to educate young
adults on:
Other Resources:
For more information on the disappearance of Natalee Holloway, click here.
"After experiencing the abduction and murder of my son, I know the incredible pain that a loss like this brings, and so I commend Beth for channeling her pain into something positive and creating this foundation in conjunction with the National Museum of Crime and Punishment. It is my sincere hope that Beth and her family will get justice in Natalee's case. I always say that one person can make a difference. This foundation, in Natalee's memory and honor, will help protect other young adults from danger." –John Walsh
NHRC Contact Information
General Information Email:
Missing Persons Call Center ONLY: 407-237-2295
Confidential Tip Line: 407-237-2295
Media Contact Email:
***NHRC is a foundation dedicated to helping missing persons; it does not represent the Holloway family. We can only assist/respond to foundation inquiries.