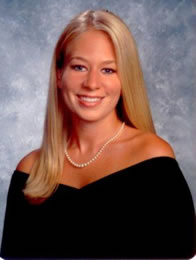 In partnership with Natalee's mother, Beth Holloway, the Natalee Holloway Resource Center (NHRC) is a web-based center for education and crime prevention; it is not a recovery center. In the event that a loved one does go missing, immediately contact law enforcement.
IF YOUR LOVED ONE IS MISSING CLICK HERE!
Educational Programs:
Work with high-school and college campuses throughout the US to educate young
adults on:
Other Resources:
For more information on the disappearance of Natalee Holloway, click here.