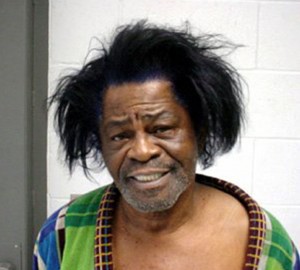 James Brown, also famous as the "Godfather of Soul," was born on May 3, 1933, and died on December 25, 2006. He received a slap on the wrist from authorities during his 2004 arrest, and was reportedly arrested for domestic violence multiple other times throughout his life and career.
He was charged with domestic violence when, in Aiken County, South Carolina, police arrived to reports of him pushing his wife to the ground. Tomi Rae Brown, his wife at the time, did appear to be bruised and scratched in a manner consistent with the accusation.
Police arrested Brown and took his infamous mugshot, showing what appears to be an attempt at some sort of grin.
When the incident went to court, Brown pled no contest. In response, the court handed him a fine of just over a thousand dollars.
Brown is survived by multiple wives and children – nine of whom he officially acknowledged as his own.