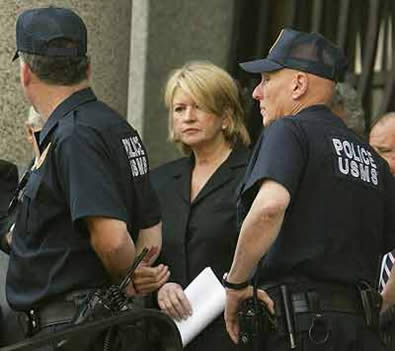 Martha Stewart, famed home decorator, was charged with securities fraud, making false statements, and obstruction of justice in 2004. This all centered around stocks with a company called ImClone. Stewart sold about 4,000 shares of ImClone stock after learning illicitly from Peter Bacanovic, , her broker from Merrill Lynch, of the probability that the stock would trade down. His prediction was correct; the stock fell almost immediately.
In 2004, she was found guilty after less than three days on trial. Although Stewart made public her plans to appeal the judgment, she ended up with a five-month sentence which she served infull. This was a light sentence, perhaps reflecting her celebrity status; each of the four offenses for which she was convicted carried a maximum penalty of five years. She could have been imprisoned for twenty years, but in March 2005, she was released.
Her brand is still as good as ever, Stewart continued her successful business brand, writing books and television shows. Today, she remains successful and is a household name.
Back to Crime Library
---