Natalee Halloway Resource Center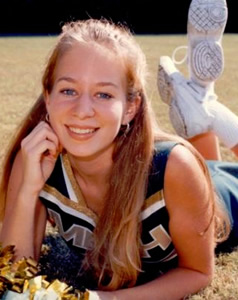 When Natalee Holloway (born October 21, 1986 – disappeared May 30, 2005) went missing during a high school graduation trip to Aruba, it sparked an international frenzy with hundreds of volunteers, Aruban investigators, the FBI, and Dutch soldiers united in their efforts to find the missing girl. Despite several witnesses of her whereabouts on the eve of her disappearance, Natalee was never found and is currently presumed to be dead. Ten different people were arrested during the investigation, but all were later released, and no one has been formally charged.
Crime
Natalee Holloway was initially reported missing after she failed to report to the airport for her return trip home from a 5-day unofficial high school graduation trip to Aruba. Her packed luggage and passport were still in her hotel room. Her classmates and friends reported last seeing her leave a Carlos'n Charlies restaurant and nightclub in Orjanestad with three locals, 17-year-old Joran van der Sloot and brothers Deepak Kalpoe (age 21) and Satish Kalpoe (age 18). The three men were questioned and said that they dropped Natalee off at her hotel, but amid changing stories and eye witness testimonies the men were each arrested several times throughout the investigation.
Developments
The search for Natalee Holloway was extensive. During the first few days of the search, the Aruban government gave thousands of Aruban civil servants the day off to help with the search efforts. Fifty Dutch marines were also deployed to the Aruban shores to sweep the shorelines for Natalee, and three Dutch F-16s were specially fitted with infrared imaging devices to scan the land for freshly dug graves. Despite their efforts and over $3 million spent on the investigation (over 40% of the Aruban police operational budget), Natalee's body was never recovered. Theories abound as to what actually happened to Holloway. Joran van der Sloot changed his story of the events several times. After stating that he and the Kalpoe brothers dropped Holloway off at her apartment, he was later recorded saying that he and Holloway spent some time on the beach, where he left her alone by her own will. In a later interview, van der Sloot claimed to have sold Holloway into slavery, and then recanted his testimony. Beth Twitty, Holloway's mother, has criticized the investigation which has been accused of alleged bribery, cover-ups, and corruption, and she continues to keep hope for the safe return of her daughter.
---