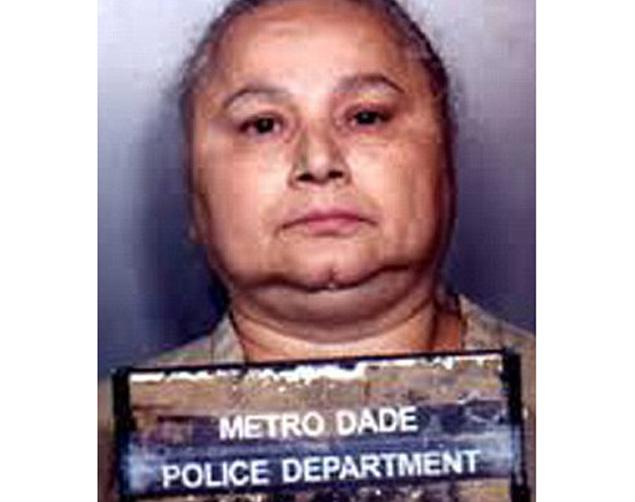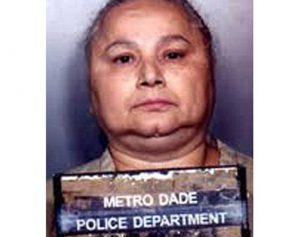 During the 1970s and 1980s, Miami transformed from a town of relaxed retirees to the country's cocaine capital. Fueled by Colombia's Medellín drug cartel, South Florida became the hot spot for cocaine, bringing in $20 billion per year. By 1980, an estimated 70% of all cocaine entering the United States passed through South Florida. Drug-related crime spread throughout Miami, tripling its homicide rate. This drug-related violence became known as the Cocaine Cowboy Wars, and was the inspiration behind the 2006 film Cocaine Cowboys.
One of the pioneers of Colombia's cocaine trade industry was Griselda Blanco. Standing only 5 feet tall, she was a drug-lord of the Medellín cartel during the 1970s and 1980s. A childhood gang member on the streets of Medellín, Blanco spent her early years as a pickpocket, kidnapper, and prostitute. When she was 20, she married her second husband, Alberto Bravo, who introduced her to the cocaine industry. She became involved in the cartel, working to push cocaine from Colombia into the U.S. They targeted New York, Southern California, and Miami.
In the mid-70s, Blanco and Bravo moved to New York to set up their cocaine business. At the time, New York's drug industry was controlled by the mafia; however, Blanco and Bravo soon took over a large share of the market.
Authorities were on Blanco's trail. During what they called Operation Banshee, they busted Blanco after intercepting a shipment of 150 kilos of cocaine. Blanco was indicted on federal drug conspiracy charges, but she fled back to Colombia before authorities could arrest her. A few years later, Blanco returned to the U.S., this time setting up her business in Miami.
Blanco became the Godmother of the cocaine industry; her network spread across the U.S., bringing in $80 million a month. Blanco created many of the smuggling techniques and murdering methods that are still used today. Not only was she involved in the trade, but she played a huge role in the Cocaine Cowboy Wars that plagued Miami. She was ruthless against rival drug traffickers, and was the mastermind behind hundreds of murders. Colombian officials suspect that she was involved in at least 250 murders in their country, and U.S. detectives believe she is responsible for 40 deaths in America.
Blanco lived a comfortable, luxurious life as a millionaire in Miami; however, in 1984, after her rivals made several attempts to kill her, she relocated to California. In 1985, Blanco was arrested by DEA agents and served over a decade in federal prison on drug charges. She was then sent to Miami to face murder charges but, due to a scandal amongst the prosecution and a witness, Blanco was able to reach a deal. Blanco pleaded guilty to three murder charges in exchange for a 10-year sentence. In 2004, she was released from prison and deported back to Colombia.
After her return to Medellín, Blanco tried to escape her past; however, in 2012, at the age of 69, she was gunned down by two men on motorcycles. This murder was likely related to her previous life as one of the most feared drug lords in history.
For more information, please visit:
Biography – Griselda Blanco
Back to Crime Library
---