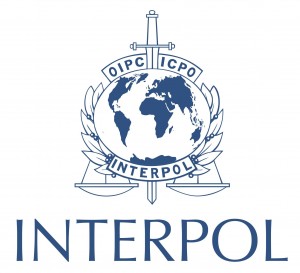 The International Criminal Police Organization commonly called INTERPOL is an organization that facilitates information and communication between law enforcement organizations in 190 countries. They strive to connect police forces together to create a safer world and utilize this worldwide network to stop the world's most notorious criminals.
The origins of Interpol lie in the creation of the International Criminal Police Commission by the president of the Vienna police in 1923. Although the ICPC fell to the Nazis and ceased to exist at the beginning of World War II, the concept was reborn as Interpol in Belgium in 1946.
Interpol's supreme governing body is its General Assembly, comprised of members from each of Interpol's member countries. The General Assembly meets annually to discuss and make decisions related to resources, finances, policy, working methods and other programs. Its other governing body, the Executive Committee, is elected by the General Assembly. Headed by the president of the organization, it provides advice to the rest of the organization and helps implement the decisions made by the General Assembly. The day-to-day activities are controlled by the General Secretariat in Lyon, France, which is open 24/7, 365 days a year. Each member country controls a National Central Bureau to connect its police forces with Interpol's international resources and to enforce cooperation with cross-border arrests. The most important goal of Interpol is to remain neutral in all endeavors and keep the focus solely on law enforcement.
Back to Crime Library
---