Careers in Law Enforcement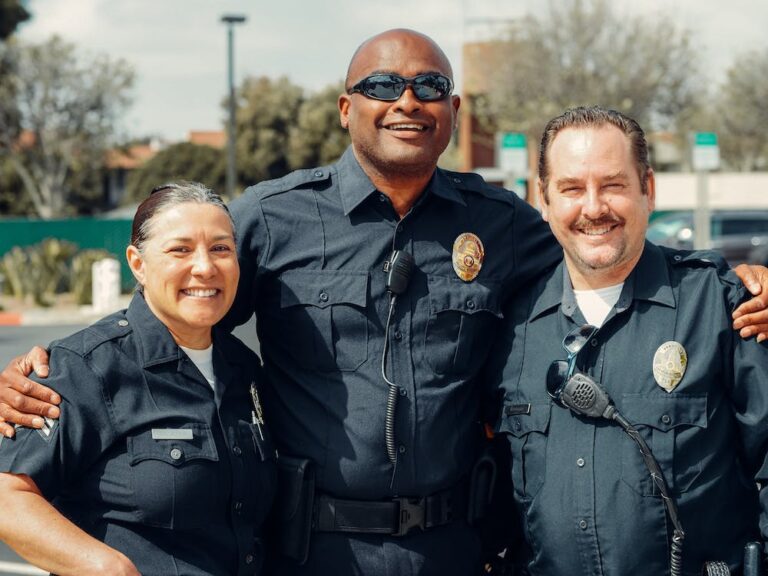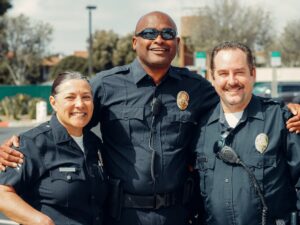 The Crime Museum encourages people to seek out careers in Law Enforcement. On this page, you can find information about several popular careers in the field.
FBI Agent: FBI agents use intelligence to protect the nation from threats and to bring those who violate the law to justice. With almost 35,000 individuals on its payroll, the FBI reports a critical need to hire new Special Agents and support personnel to carry out the FBI's mission. Support personnel include intelligence analysts, language specialists, scientists, information technology specialists, and other professionals.
Police Officer: Police officers work in partnership with the public to reduce crime and enforce federal, state and local laws. According to the U.S. Department of Labor, increased crime and a more security-conscious society are contributing to the rising demand for police services while generous salaries and benefits are attracting more people to the profession. Individuals with college training in police science, military police experience, or both, have the best opportunities.
U.S. Marshal: U.S. Marshals are the nation's primary fugitive hunting organization and capture more federal fugitives each year than all other national law enforcement agencies combined, according to the United States Marshal Service. Deputy U.S. Marshals are charged with some of the most unique and exciting duties known to law enforcement. As a nationwide agency, the Marshals Service seeks qualified men and women capable of carrying out a broad range of law enforcement and administrative responsibilities.
Forensic Analyst: Forensic analysts use cutting-edge scientific techniques to preserve and examine evidence and develop investigative leads in connection with civil and criminal proceedings. Often, forensic analysts specialize in areas such as DNA analysis or firearm examination. As developments in technology increase the role of forensic science in the court room, the demand for forensic analysts will continue to grow.
State Trooper: State Troopers, also called highway patrol officers or state police officers, enforce motor vehicle laws and regulations on the nation's highways. Skilled state troopers are in high demand due to a growing shortage in many states including Oklahoma, Louisiana, Nevada, Georgia and North Carolina. Increasing numbers of retiring troopers, state budget cuts, and rising educational standards are a few of the reasons for the shortage.
Customs Agent: U.S. Customs Agents work for the U.S. Customs and Border Protection (CBP), an agency of the United States Department of Homeland Security. The CBP's priority mission is preventing terrorists and terrorist weapons from entering the United States. Customs Agents are also charged with facilitating international trade, collecting import duties, and enforcing U.S. trade laws. The CBP employs more than 41,000 employees to manage, control and protect the nation's borders and is actively recruiting for a number of openings in many locations around the country.
Secret Service Agent: Founded in 1865, the United States Secret Service is one of the most elite law enforcement organizations in the world. As one of the oldest federal law enforcement agencies in the country, the Secret Service has dual missions of protection and investigation: the Secret Service protects the president, vice president, heads of state and other VIPs, and investigates financial and securities-related violations of the law. The Secret Service is currently seeking "highly qualified men and women from diverse backgrounds" and is holding job fairs and employment testing at several locations across the country.
Game Warden: Fish and game wardens are wildlife law enforcement agents who enforce fishing, hunting, and boating laws. They patrol hunting and fishing areas, conduct search and rescue operations, participate in undercover operations, report on the condition of fish and wildlife in a specific area, supervise the activities of seasonal workers, investigate complaints and accidents, and aid in prosecuting court cases. Wardens employed by the federal government are known as special wildlife agents. New jobs are being created in this field through attrition and retirement and an increase in parks and green space which require wildlife management.
Resources
Back to Crime Library
---