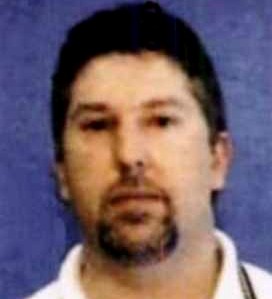 Richard Evonitz was born on July 29, 1963 in Columbia, South Carolina. Evonitz enlisted in the US Navy and traveled all over the country. In January of 1987 he ran into trouble with the law when he exposed himself to a 15-year-old girl and he was arrested one month later when his ship returned to port. Evonitz was sentenced to three years of probation for this offense. A year later, he got married.
Evonitz's wife filed for divorce eight years later, and on September 8, 1996, Evonitz kidnapped 16-year-old Sophia Silva from her front yard. Police found her body five days after she was kidnapped.
On May 1, 1997 Evonitz kidnapped Kristin and Kati Lisk who were 15 and 12 years old. Both bodies were again found five days later by police. In 1999, Evonitz married for a second time.
On June 24, 2002 Evonitz kidnapped 15-year-old Kara Robinson from a friend's yard. He took her to a hotel room where he repeatedly raped her before falling asleep. Kara was able to escape and send local police to the hotel room. Police surrounded the room and told Evonitz to come out peacefully. Before police entered the room, he put a gun to his head and ended his life. Evonitz's wife learned of his crimes following his death.


Back to Crime Library
---