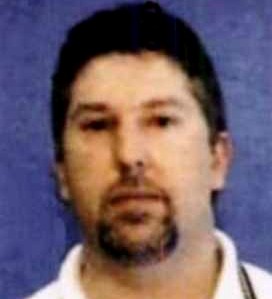 Richard Marc Evonitz, was born on July 29, 1963 in Columbia, South Carolina. Evonitz was in the Navy and was married twice to much younger wives, with both living unaware of his crimes.
In 1987 he ran into trouble with the law when he exposed himself to a 15-year-old girl and he was arrested one month later when his ship returned to port. Evonitz was sentenced to three years of probation for this offense.
On September 9, 1996, Evonitz kidnapped 16-year-old Sofia Silva from the front steps of her house in Virginia. Police found her body in a pond weeks later.
On May 1, 1997 Evonitz kidnapped 15 and 12 years old Kristin and Kati Lisk from their home, also in Virginia. Both bodies were found five days later in a river.
On June 24, 2002 Evonitz kidnapped 15-year-old Kara Robinson from a yard in South Carolina. He took her to his home before raping her repeatedly, then tied her to the bed before falling asleep, allowing her to the opportunity to escape and alert authorities. Meanwhile, discovering her escape, Evonitz fled to Florida. He was tracked to Florida on June 27 and was involved in a high speed chase by police to Sarasota, where he was surrounded and subsequently shot himself in the standoff.
Through evidence discovered after Robinson's brave escape, Evonitz was tied to the Silva and Lisk murders.
Learn more about Kara Robinson's story here: True Crime Daily
Back to Crime Library
---