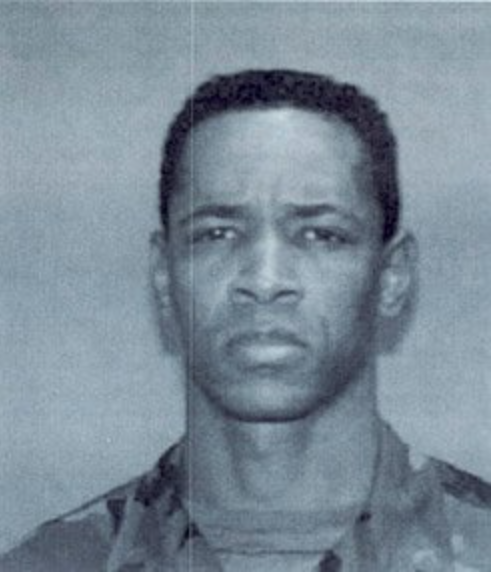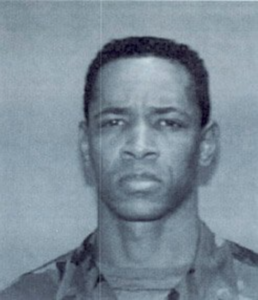 How It All Started
October 2002 was the beginning of what seemed like the longest three weeks in the Washington Metropolitan Area. No one wanted to believe that what was happening would change the lives of thousands. What appeared to be a random killing spree by an enraged lunatic, turned out to be part of a massive plan that claimed the lives of ten innocent people in DC, Maryland, and Virginia. When these shootings first began, they were believed to be linked to a white van or truck. It was later discovered that these shootings were being carried out by a man named John Allen Muhammad, and his teenage accomplice Lee Boyd Malvo, in a blue 1990 Chevrolet Caprice sedan.
The First Killing
At 5:20 p.m. on October 2 2002, a victimless shot was fired through a window of a Michaels Craft Store in Aspen Hill. About an hour later, at 6:30 p.m., James Martin, a 55-year-old program analyst at NOAA, was shot and killed in the parking lot of a Shoppers Food Warehouse grocery store, located in Glenmont.
Just the Beginning
On the morning of October 3, four people were shot within a span of approximately 2 hours in Aspen Hill, and other nearby areas in Montgomery County. Another was killed that evening in the District of Columbia, just over the border of Silver Spring. In each shooting, the victims were killed by a single bullet fired from some distance. The pattern was not detected until after the shootings occurred on October 3. Fear quickly spread throughout the community as news of the shootings circulated. Many parents went to pick up their children at school early, not allowing them to take a school bus or walk home alone. Montgomery County and District of Columbia schools declared a lockdown, with no recess or outdoor gym classes. Other school districts in the area also took precautionary measures, keeping students indoors. At this point, Malvo and Muhammad started covering a wider area and taking more time between shootings. The snipers relentlessly pursued their killing spree until October 23.
Captured
While no shootings occurred on October 23, the day is significant for two reasons. First, ballistics experts confirmed the tenth fatality in the Beltway shootings. Second, in a yard in Tacoma, Washington, police searched for bullets, shell casings, or other evidence that might provide a link to the shooters. A tree stump believed to have been used for target practice was seized. The incident came to a close on October 24, when Muhammad and Malvo were found sleeping in their car at a rest stop off of Interstate 70 near Myersville, Maryland, and subsequently arrested on federal weapons charges. Police were tipped off by Ron Lantz, who noticed the parked car. (Four hours earlier Chief Moose had relayed this cryptic message to the sniper: "You have indicated that you want us to do and say certain things. You have asked us to say, 'We have caught the sniper like a duck in a noose'. We understand that hearing us say this is important to you". Moose asked the media "to carry the message accurately and often". This mysterious and arguable reference to a Cherokee fable has never been properly investigated or explained by the media.) Lantz used his truck to block the exit from the rest stop while he alerted police. A Bushmaster .223-caliber weapon and bipod were found in a bag in Muhammad's car. Ballistics tests later conclusively linked the seized rifle to 11 of the 14 shootings, including one in which no one was injured.
Jon Allen Muhammad
On November 17, 2003 by verdict of his jury, Muhammad was convicted in Virginia on all four counts in the indictment against him; capital murder for the shooting of Dean H. Meyers, a second charge of capital murder under Virginia's anti-terrorism statue, homicide committed with an intent to terrorize the government or the public at large, conspiracy to commit murder, and the illegal use of a firearm. The jury unanimously recommended that Muhammad be sentenced to death. On March 9, 2004, a Virginia judge sentenced John Allen Muhammad to death. On November 10, 2009, Muhammad was executed by lethal injection and pronounced dead at 9:11 PM. He declined final words and also to have his last meal published, it is said that is was chicken and red sauce, and some cakes.
The "Real Plan," as told by Lee Boyd Malvo
In Muhammad's May 2006 trial in Montgomery County, Maryland, Malvo took the stand and confessed to a more detailed version of the pair's plans. Malvo, after extensive counseling, admitted that he was lying in the statement that he made after his arrest when he had admitted to being the triggerman for every shooting. Malvo claimed that he had said this in order to protect Muhammad from the death penalty, because it was more difficult to achieve the death penalty for a minor. Malvo stated, "I'm not proud of myself. I'm just trying to make amends," expressing his regret in the shootings. In his two days of testimony, Malvo outlined detailed aspects of all the shootings.
Part of his testimony concerned Muhammad's complete, multiphase plan. His plan consisted of three phases in the DC and Baltimore metro areas. Phase one consisted of meticulously planning, mapping, and practicing their locations around the DC area. This way after each shooting they would be able to quickly leave the area on a predetermined path, and move on to the next location. Muhammad's goal in Phase One was to kill six white people a day for 30 days. Malvo went on to describe how Phase One did not go as planned due to heavy traffic and the lack of a clear shot and/or getaway at different locations.
Phase Two was meant to be moved up to Baltimore. Malvo described how this phase was close to being implemented, but was never carried out. Phase Two was intended to begin by killing a pregnant woman by shooting her in the stomach. The next step would have been to shoot and kill a Baltimore police officer. At the officer's funeral, there were to be created several improvised explosive devices. These explosives were intended to kill a large number of officers.
Phase Three was to take place very shortly after, if not during, Phase Two. The third phase was to extort several million dollars from the US government. This money would be used to finance a larger plan; to travel north into Canada and recruit other effectively orphaned boys to use weapons and stealth, and send them out to commit shootings across the country.
Lee Boyd Malvo
Malvo was initially arrested under federal charges, but they were dropped. He was transferred to Virginia and sent to jail in Fairfax County; charged for two capital crimes and the unlawful use of a firearm in the murder of FBI analyst Linda Franklin. Malvo confessed that he "intended to kill them all." The trial was moved to the city of Chesapeake in southeastern Virginia. He pleaded not guilty by reason of insanity to all charges on the grounds that he was under Muhammad's complete control. In 2006, Malvo confessed that the pair also killed victims in California, Arizona, and Texas, for a total of 17 victims. Currently, Lee Boyd Malvo is incarcerated at the Red Onion State Prison, located in Virginia.
Back to Crime Library