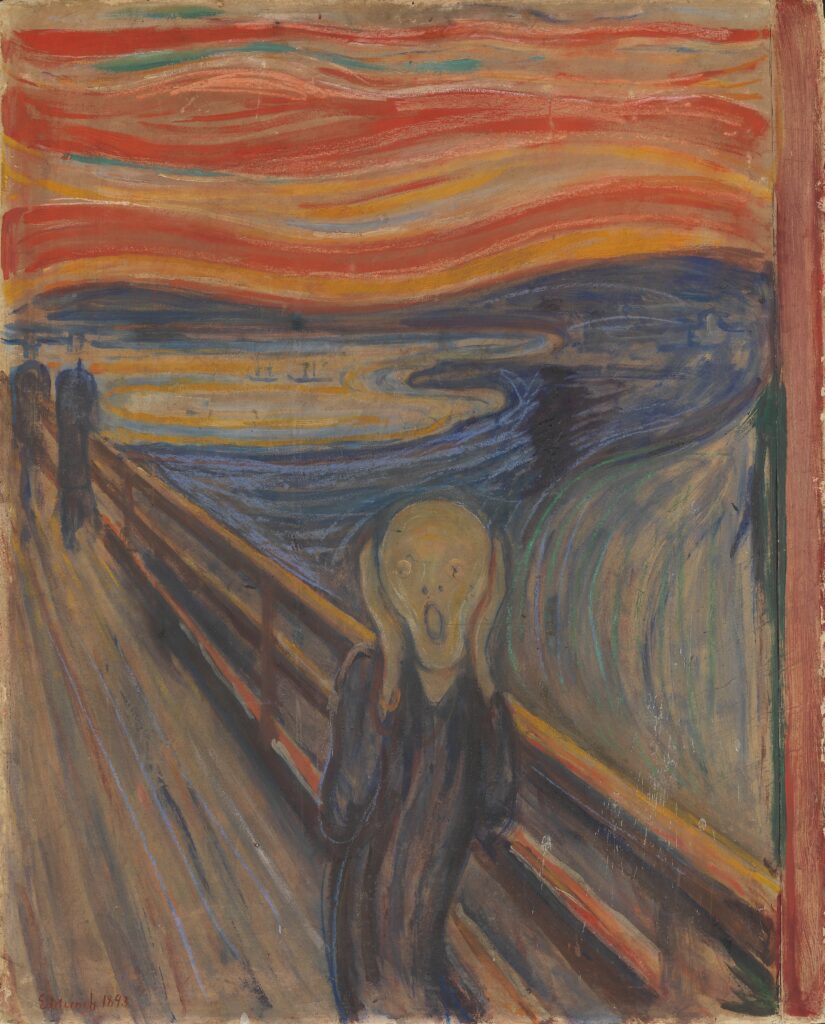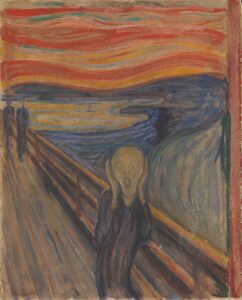 Edvard Munch's The Scream is one of the most recognizable images in western art history. On August 22, 2004, two armed men in ski masks entered the Munch Museum in Oslo, Norway. The men waved .357 Magnum pistol and asked to see the two most famous works of art in the museum. Within minutes, they left with The Scream and Madonna, another painting by Munch. When police arrived to the museum, the thieves were gone, and their faces were unrecognizable in the security footage.
A short drive from the museum, police found the thieves' abandoned black Audi getaway car, with the paintings' frames inside. The thieves likely abandoned the frames in fear that they contained tracking devices. They had also sprayed thick white foam from a fire extinguisher in an effort to erase fingerprints and DNA.
In August 2006, Norwegian police reported that they had recovered both stolen paintings, which had been estimated to be worth about $100 million. The paintings were not damaged. Police did not reveal to the public how or where they discovered the paintings, but they arrested three men in connection to the heist. Bjoern Hoen was sentenced to seven years for planning the theft, Petter Tharaldsen was sentenced to eight years for driving the getaway car, and Petter Rosenvinge was sentenced to four years for supplying the getaway vehicle. An additional three suspects were acquitted after arrest. In addition, Hoen and Tharaldsen were ordered to pay $122 million to the city of Oslo in compensation for the crime.
Merchandise:
Back to Crime Library
---