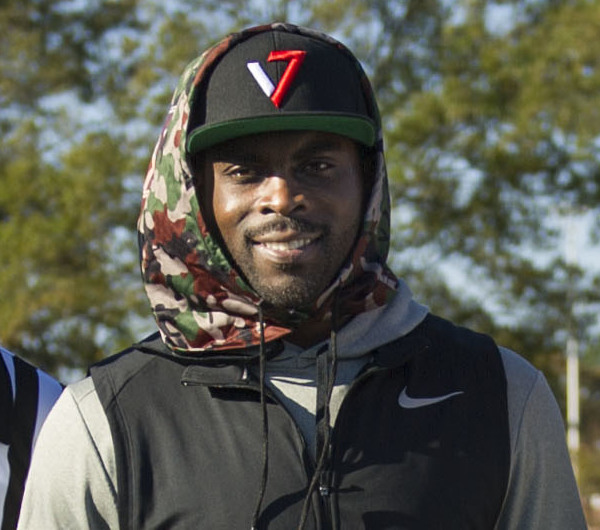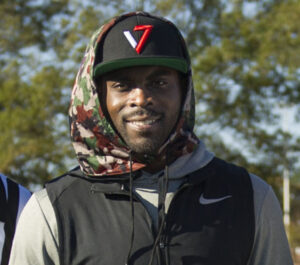 "I was living a double life, the dog fighting operation was getting bigger, and it was spiraling out of control."
– Michael Vick
What started out as a narcotics search turned into the discovery of a large dog fighting ring called the Bad Newz Kennel. It all began in April 2007, when Surray County police officers in Virginia arrested a man outside a local bar. Drugs were found in his car and upon completing his police report, they realized the address he provided belonged to the man's cousin, the famed NFL quarterback, Michael Vick.
The investigators quickly obtained a narcotics search warrant but what they didn't expect to find were 66 dogs, dog fighting equipment, and fight pits. The Bad Newz Kennel was run by Vick and 3 other men. It also operated across state lines, which made it a federal case.
Why? In 2001, Vick was the 1st NFL draft pick for the Atlanta Falcons, and began dog fighting shortly after becoming a professional player. Although dog fighting is illegal in 48 states it is an underground multibillion dollar industry.
Outcome? On July 17, 2007, Vick was indicted by the federal government and on August 27, 2007 he pleaded guilty for his involvement in dog fighting, which included funding, betting, watching, and playing a role in executing dogs. Vick served 21 months in prison and 2 months under house arrest. Although he lost his contract with the Falcons, after prison he was picked up by the Philadelphia Eagles.
Out of the 51 pit bulls that were transferred to the US DOJ, all but 2 were placed in sanctuary or adoption programs. At least 7 have since received Canine Good Citizen certification and 3 are currently certified therapy dogs visiting hospitals and other facilities.
Back to Crime Library