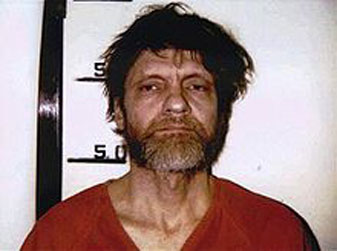 "You can't eat your cake and have it too. To gain one thing you have to sacrifice another."
– Ted Kaczynski
This reversal of the famous saying was one of the phrases within the Unabomber's Manifesto that identified Ted Kaczynski as a lead suspect.
Named for UNiversity and Airline BOMber, the Unabomber was one of the FBI's most expensive cases in history to investigate. During their 17 year investigation the FBI used 500 agents, and with the help of the New York Times and The Washington Post, they were able to identify the person responsible for creating the bombs. In September 1995, the FBI got the two largest papers in the nation to come together to print the infamous manifesto. The hope was that someone would recognize the writing style of the anonymous author.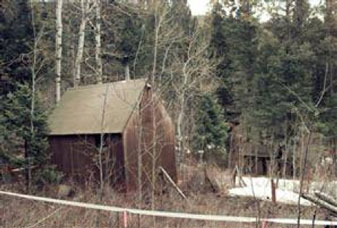 Their hope turned to a reality when Ted Kaczynski's sister-in-law read The Washington Post and noticed the writing style was all too familiar. She then turned the newspaper over to her husband, David, requesting he read it. After much thought and research, David Kaczynski decided to go to the federal authorities. In 1996, Ted was arrested and eventually received his sentence of life imprisonment. His homemade bombs killed three people and injured 23 others from 1978 to 1995. His brother, David began the foundation New Yorkers for Alternatives to the Death Penalty.
Timeline of Events:
May 22, 1942: Ted Kaczynski born.
October 3, 1949: David Kaczynski born.
1952: In 5th grade a test determined Ted's IQ was 167, this let him skip the 6th and 11th grade.
1957: At age 15 Ted graduated high school.
1958: At age 16 Ted started college at Harvard. He entered a multi-year psychological study that is thought to have had a negative impact on him.
1962: He attended University of Michigan for his PhD.
1967-1969: At age 26, he became the youngest Assistant Professor hired by University of California, Berkley.
1973: Ted moved to an isolated cabin in Lincoln, Montana (with no electricity or running water). The development of land nearby that affected his ability to live in complete isolation is thought to have triggered his first plan of "attack," as this is when he started targeting "societal progress."
1978-1995: Ted killed 3 people and injured 23 others with his homemade bombs.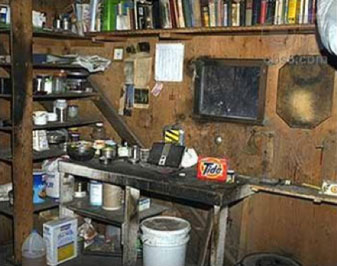 September 1995: The Unabomber manifesto was printed in The Washington Post and The New York Times. Due to the writing style, David became suspicious that it was his brother (Ted) and went to authorities. David gave the FBI $1 million reward money to the families of victims (minus his expenses from helping with the case).
April 1996: Ted was indicted.
January 7, 1998: Ted attempted to hang himself.
January 22, 1998: He pleaded guilty and was sentenced to life imprisonment without parole. He is in the supermax prison in Florence, Colorado (this is also where Robert Hanssen and Terry Nichols are incarcerated).
Learn about the Victims here.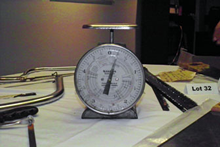 Per a court order in the criminal case, United States v. Theodore J. Kaczynski, aka "Unabomber," the government was ordered to conduct an auction of Kaczynski's seized property. Items were sold to the general public in an effort to pay off the $15 million restitution order to Kaczynski's victims and their families. Neither the U.S. Marshals Service, nor GSA, received any revenue from these sales. On June 2, 2011, The National Museum of Crime & Punishment purchased three lots from the auction; the items on display in the museum are: a hand bowed wooden saw, a Hanson 1509 scale, passport photos, and several other tools.
Construction of Kaczynski's explosives was all done by hand, without the assistance of power tools. When possible, he used wood and metal scraps obtained from the trash. Many of the internal parts and containers for his explosive devises were constructed from wood, and considerable effort was expended by the Unabomber Task Force to determine if the types of wood used could point toward his location or if there was a behavioral motivation behind his choice of wood.*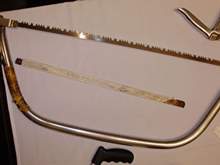 Kaczynski even went so far as to create actual tools himself, with the general exception of screws and nails. He cast certain metal parts (including aluminum) by melting metal scraps on the wood burning stove of his cabin. Any store-bought purchases were made far away from his cabin, often while in disguise; he detailed these elaborate efforts in his writings. These items supported his choice to live an isolated life in his cabin, with no electricity or running water.
The Unabomber exhibit is within the CSI/Forensic section of the museum and focuses on linguistic analysis, which is what ultimately led to Kaczynski's capture.