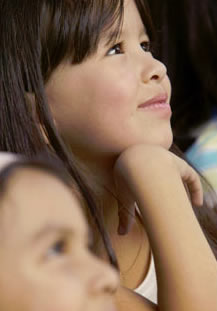 Teachers are admitted free of charge with proper identification (does not apply to group bookings).
The cornerstone of the Crime Museum's mission is to educate visitors of all ages about the history of crime in America, the vital role that law enforcement plays in controlling crime, and the impact members of the public can make by protecting themselves and contributing to the fight against crime.
The Crime Museum informs through its detailed exhibits with rare artifacts, interactive opportunities, emphasis on forensic science, and encouragement of crime-fighting involvement. A comprehensive curriculum has been developed that is geared towards students in 5th through 12th grades. Each lesson includes background information, teaching techniques, discussion questions, worksheets, and an extensive list of recommended readings.
The museum's curriculum for students in 5th through 12th grades is available to teachers who purchase tickets for a group of 20 or more students. The curriculum is divided into three time periods which meet the following national standards for learning:
Curriculum One – Crime and Punishment in the Colonial Era
This lesson includes an overview of the colonial justice system and two extensive case study lessons of specific colonial crimes: witchcraft and piracy.
The lessons meet National History Standard outcomes for grades 5-12, Era 2 "Colonization and Settlement (1585-1763)"
Curriculum Two – Crime and Punishment in the Old West
This lesson examines the western expansion and settlement as experienced through the perspective of law enforcement and outlaws. Supplemental lessons examine the biographies of significant western figures and a documentary analysis of western towns.
The lessons meet National History Standard outcomes for grades 5-12, Era 4 "Expansion and Reform (1801-1861)"
Curriculum Three – Crime and Punishment in Modern America
This lesson focuses on the 20th and 21st centuries as a time of greater professionalization and sophistication in criminal investigation. A primary lesson delves into the process by which laws are established. An extensive lesson on forensic science introduces students to the science behind police investigative labs.
The lessons meet National History Standard outcomes for grades 5-12, Era 7 "The Emergence of Modern America (1890-1930)" National Science Content Standards for grades 5-12 Content Standard A "Abilities Necessary to do Scientific Inquiry" and "Understandings About Scientific Inquiry" National Standards for Civics and Government for grades 5-12
To obtain a copy of these lessons, please email sales@crimemuseum.org or call (202) 621-5563.
Have your students become Forensic Investigators- add a CSI LAB to your group