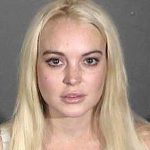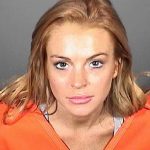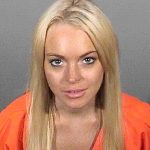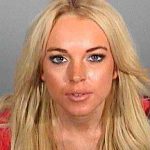 Since her emergence into young adulthood, child star Lindsay Lohan has experienced a number of run-ins with the law.
In May 2007, she was arrested for driving under the influence of alcohol (DUI), less than a week before she was scheduled to start filming for Poor Things. In response to the arrest, the filmmakers put production on hold, and Lohan entered the Promises Treatment Center, where she was treated for 45 days. Upon her release, she was voluntarily fitted with a SCRAM sobriety monitor bracelet. Lohan ultimately lost the part in the film, as she was arrested again weeks later.
Less than two weeks after her release from rehab, in July 2007, Lindsay Lohan was arrested for another DUI, felony possession of cocaine, and driving with a suspended license. Reportedly, Lohan had been stopped by police after engaging in a car chase with the mother of her personal assistant. In August, she pleaded guilty to misdemeanor cocaine use and driving under the influence. Lohan was sentenced to one day in jail, community service, an alcohol education program, and three years of probation. Later that month, she was admitted to Cirque Lodge Treatment Center for drug and alcohol addictions. She stayed in rehab for three months, and was released in October. In November, she served 84 minutes of her 1-day jail sentence, before she was released due to overcrowding and the nonviolent nature of her crime.
In October 2009, Lohan's probation period was extended an additional year, due to several instances in which she failed to show up to scheduled court appearances and substance-abuse education classes. Several months earlier, in August, Lohan's home was burglarized by the Bling Ring. She would later share a jail cell wall with one of the individuals arrested in connection with the ring.
In May 2010, while she was travelling to promote a film at the Cannes Film Festival, Lohan missed a court date, a DUI progress hearing. A bench warrant was issued for her arrest, and she posted bail. A judge sentenced her to 90 days in jail, in addition to 90 days of inpatient rehab. After serving 14 days in jail she was released due to overcrowding. Lohan then entered an inpatient substance treatment center, at which she served 23 days of her 90 day sentence.
In September 2010, Lohan's probation was revoked after she failed a drug test. She spent the day in jail and was released on bail. Later that week, she entered the Betty Ford Center for treatment of substance abuse. She was released in January 2011.
In February 2011, Lohan was arrested for the theft of a necklace from a jewelry store a month earlier. She pleaded no contest to the theft and was sentenced to 120 days in jail and community service. Due to jail overcrowding, Lohan's sentence was reduced to 35 days of house arrest.
In November 2011, Lohan was sentenced to 30 days in county jail and additional community service as a result of not fulfilling her community service sentence. She served less than five hours in jail as a result of overcrowding.
In September 2012, Lohan was arrested under suspicion of fleeing the scene of an accident. A man claimed that she had hit his knee in the process of parking her car. The charges were ultimately dropped.
In November 2012, Lohan was arrested for allegedly assaulting a woman in a New York nightclub. The district attorney ultimately decided not to prosecute Lohan.
In March 2013, Lohan pleaded no contest to reckless driving and lying to law enforcement after a June 2012 car accident. She turned herself into authorities and was released shortly after. Lohan was sentenced to 90 days in a treatment center. Lohan spent 90 days in rehabilitation between May and July 2013.
In July 2014 Lohan filed a lawsuit again Rockstar Games, claiming that they used her likeness in the game Grand Theft Auto V without her permission. Rockstar responded in court papers to dismiss the charges, stating that the claim was petty and a publicity stunt by Lohan.
A judge in May 2015, ended Lohan's probation after she completed the community service stemming from her 2012 reckless driving arrest. This would make it the first time in almost eight years that Lohan was probation free.
Back to Crime Library
---