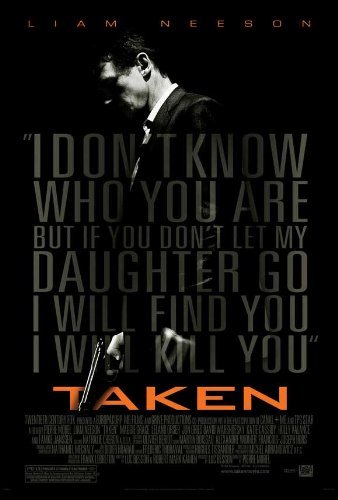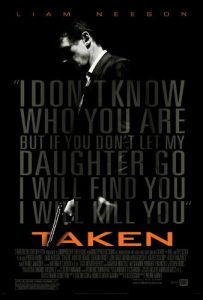 Taken is a 2008 action/thriller film starring Liam Neeson, directed by Pierre Morel, written by Luc Besson and Robert Mark Kamen, and produced by Luc Besson. Neeson plays Bryan Mills, a former CIA operative, whose daughter, played by Maggie Grace, is kidnapped and forced into human trafficking while on vacation in France. The film traces Neeson's character's hands-on and action-filled adventure as he works to track down his daughter's kidnapper and rescue her.
The release of the film also led to a real-life crime: a fraud case. In 2011, William G. Hillar claimed that he had worked with the FBI and was an expert in human trafficking, and claimed that the film was based on his own story. Investigators looked into his background and found that he never worked for the FBI and never served in the U.S Army. Hillar was convicted of wire fraud and sentenced to community service. In addition, he had to pay $171,000 to all of the organizations that he had spoken to under the guise of being a counter-terrorism expert.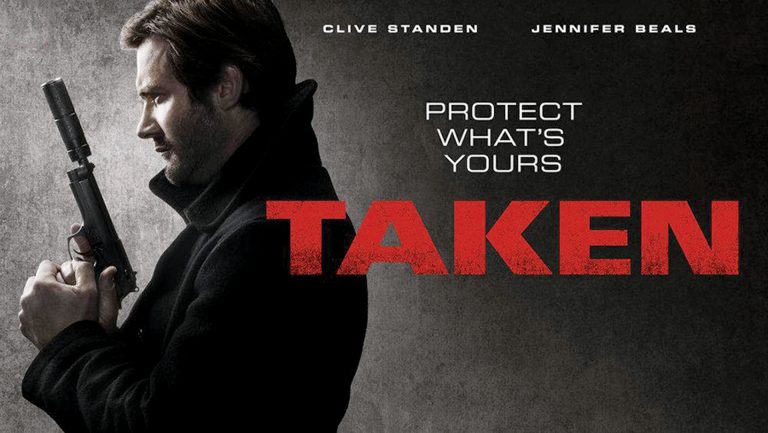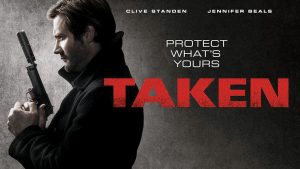 After its release, Taken received overall positive reviews, and made history as the most successful opening weekend during Superbowl weekend. The success of the film ultimately led to the creation of two sequels and a TV series. Taken 2 was released in 2012, and features the same main characters. Taken 3 was released in 2015, again staring Liam Neeson as Bryan Mills taking action after the events of Taken 2. In September 2015, NBC ordered a prequel to the series depicting a young Bryan Mills, the series premiered in February 2017, and in May 2017, it was renewed for a second season.
Merchandise:
Taken – 2009 Movie
Taken – TV Series
Back to Crime Library
---