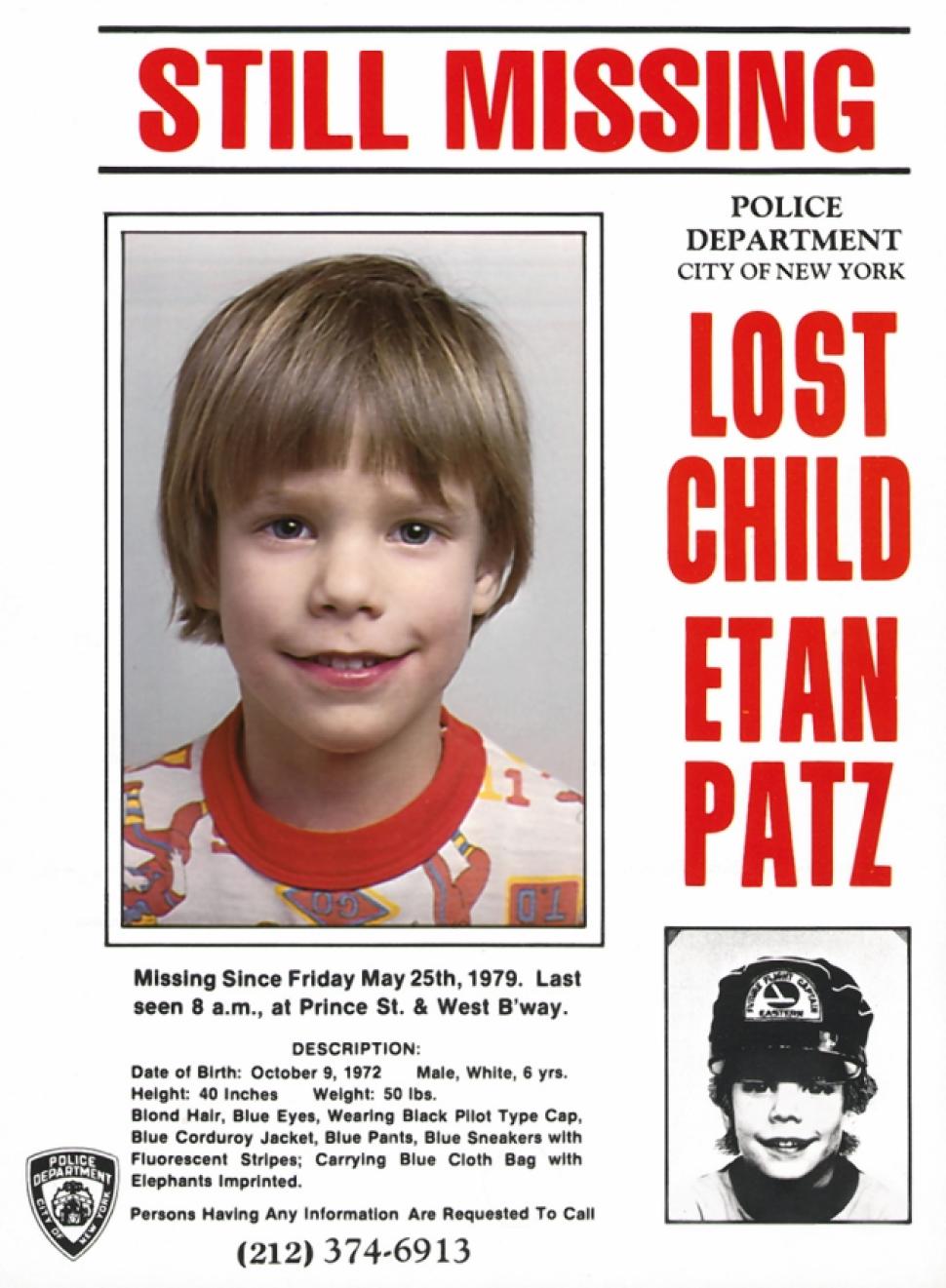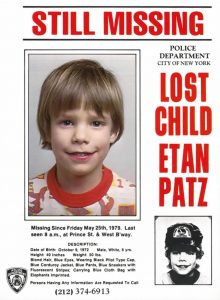 Etan Patz, a 6-year-old boy from Manhattan, NY, disappeared after walking the two blocks to his bus stop alone for the first time on May 25, 1979. When he didn't return home from school that afternoon, his parents Julie and Stanley reported him missing. Despite a massive nationwide search effort, Etan could not be found and police were unable to find any answers as to who was responsible.
The primary suspect for most of the investigation was Jose Ramos, a friend of Etan's former babysitter who was arrested in the 1980s on other child molestation charges in Pennsylvania. He was questioned while in custody and confessed to abducting and raping a young boy the same day as Etan's disappearance who matched his description. However, he did not specifically identify Etan, but merely claimed he was "90% sure" it was him. He also stated that he had left this boy alive afterward, meaning the boy would have presumably been able to return home unlike Etan. This "90%" confession proved problematic, since there was nothing definitive to link Ramos to the crime. When Ramos bragged to another inmate in 1991 that he knew intimate details about Etan's disappearance, this further indicated that he may be involved, but police were not able to make a case against him and he was never charged. Even so, Etan's parents filed a civil suit against Ramos in 2004 and won $2 million in damages. The criminal case was left technically unsolved.
The investigation was reopened in 2010, and two years later police excavated the foundation of a home owned by one of the Patz's neighbors. While the search yielded nothing, it received lots of media coverage and caused an influx of new calls and tips about the case. Luckily one finally pointed authorities in the direction of Pedro Hernandez, who was an 18-year-old stockboy at the bodega beside Etan's bus stop at the time of the kidnapping. The tip revealed that Hernandez had admitted to previously killing a young boy while he was attending an open confessional at his church in 1982. When police questioned Hernandez's family about the incident, his brother-in-law and wife confirmed the story and that the church confession was a longtime "open family secret" that had been anxiously discussed again with news of the basement excavation.
Hernandez was interrogated in 2015, and eventually confessed to luring Etan into the bodega, strangling him, and dumping his body in the trash nearby. The first trial was declared a mistrial after the jury became gridlocked at an 11-1 verdict, due to the lack of a body and the defense citing psychological evaluations that suggested Hernandez may have had multiple mental illnesses that would have tainted his confession. But when Hernandez was retried the new jury found him guilty of kidnapping and murder. After an unsuccessful appeal attempt, Hernandez was sentenced on April 18, 2017 to 25 years to life in federal prison.
Etan Patz's disappearance became a landmark moment in child abduction investigations. Thanks to Julie and Stanley Patz's relentless search efforts, it was one of the first missing children's cases to coordinate a publicity campaign nationwide. Photographs and contact information were distributed on posters, newspapers, and television broadcasts, and Etan was the first missing child to have his picture shown on milk cartons. In 1983, on the fourth anniversary of Etan's abduction, President Ronald Reagan declared May 25 to be National Missing Children's Day. Etan's case, along with that of Adam Walsh and several other children abducted across the United States, also led to the establishment of the National Center for Missing and Exploited Children in an attempt to raise awareness about child predators and prevent such tragedies.
Back to Crime Library