Green River Killer Charged for 49th Murder
On February 18, 2011, the Green River Killer pleaded guilty to his 49th murder. Gary Ridgway, the confessed killer, is currently serving 48 consecutive life sentences in Washington State Penitentiary for his slaying spree that began in 1982.  His targets were primarily prostitutes or runaways, many of whom were later found near the banks of the Green River just south of Seattle, Washington—thus the name the Green River Killer.
The remains of Becky Marrero, Ridgway's 49th known victim, were found in December of 2010 in a steep ravine in King County, Washington.  Marrero, a 20-year-old mother, disappeared more than 28 years ago.  On December, 3, 1982, Marrero left her 3-year-old daughter with her aunt and departed for the Seattle airport.  She was never seen alive again.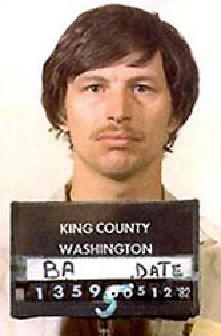 Given the plea deal arrangement made in November of 2003 following his arrest in 2001, Ridgway pleaded guilty to Marrero's murder, was given a 49th life sentence, and was returned to his cell at the Washington State Penitentiary in Walla Walla.  The terms of the original plea deal were simple.  According to King County Prosecutor Dan Satterberg, prosecutors would not seek the death penalty if Ridgway agreed to "plead guilty to any and all future cases (in King County) where his confession could be corroborated by reliable evidence."  This deal was made in an attempt to resolve more cold cases.  However, should any other victims of the Green River Killer surface outside of King County, there is no limit to what prosecutors can seek in terms of punishment.
With Ridgway's 49th conviction, Satterberg hoped that Marrero's family would finally be given the answers they had searched for, with some degree of justice.
---