Law Enforcement is Not Above the Law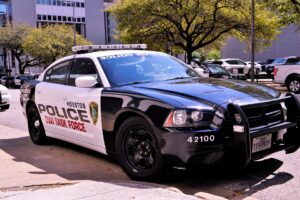 An indictment that was unsealed on Tuesday, July 13, 2010, has charged four members of the New Orleans Police Department (NOPD) with federal civil rights violations, specifically deprivation of rights under color of law and use of a weapon during the commission of a crime. Clearly, law enforcement is not above the law.
Just days after Hurricane Katrina in August 2005, two men were found dead on the Danziger Bridge in New Orleans, and another four were found wounded.  According to recent statements from responding officers at the scene, the civilians were found wounded and bloody.  There were no weapons present.  However, at the time of the shootings, it is said that the involved officers fabricated witness statements, falsified reports, and event planted a gun at the scene.
In December 2006, seven NOPD officers were charged with either murder or attempted murder for the Danziger Bridge crimes.  However, these charges were thrown out in August 2008 by a state judge.  A month later, a new mayor stepped in and invited the Justice Department to conduct a top-to-bottom review of the police department.  When asked about the investigation, Attorney General Eric Holder stated, "Put simply, we will not tolerate wrongdoing by those who are sworn to protect the public."
Since the onset of the Justice Department investigation, five former NOPD officers have pled guilty to helping cover up the shootings on the bridge.  They are currently awaiting sentencing.  However, their statements have the potential to lay grounds for more serious charges against those actually accused of the shootings and engineering the cover-up.  If those charged for the shootings are convicted, they could face the death penalty.
---